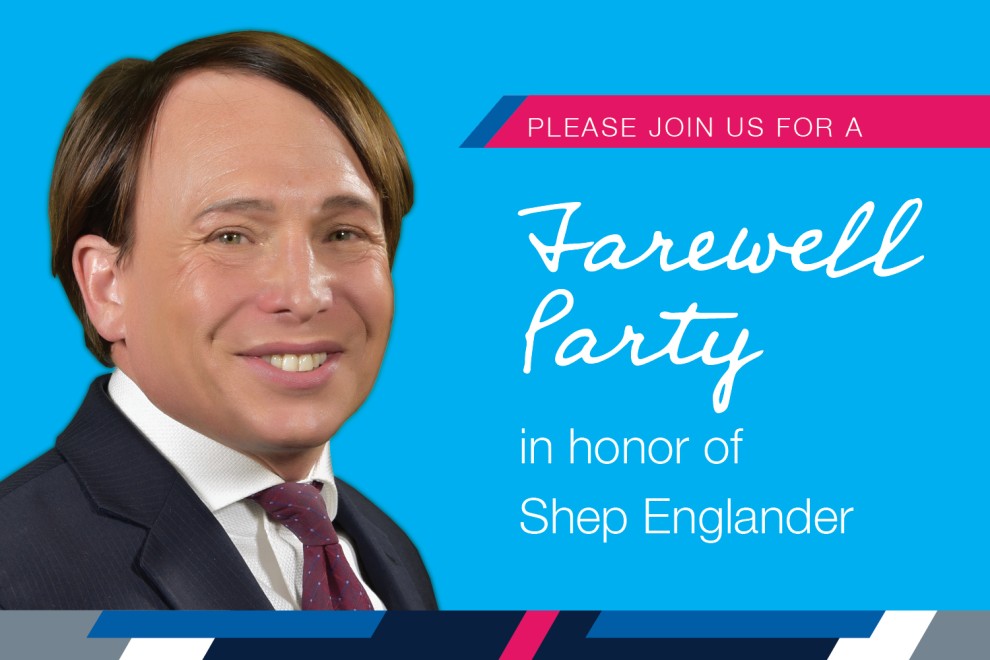 Please join us on Sunday, June 27 at the Mayerson JCC, from 11 a.m. - 1:30 p.m. as we say farewell and l'hitraot, and express our gratitude to Shep for his many years of service and leadership. 
The party will take place in the tent in the back of the JCC, so please park in the back of the building by the JCC Early Childhood School. There will be plenty of space in the outdoor JCC tent to spread out and be socially distant.
If you have any questions, please contact Denise Brundage at dbrundage@jfedcin.org.
We look forward to seeing you in person!